2016-17 Season Kicks Off!
November 11, 2016 by Brad Beaulieu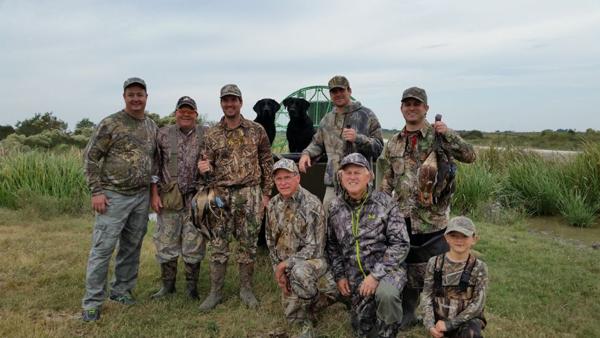 We had a great weekend at Pipkin Ranch Outfitters in spite of the warm weather. In addition to decent shooting I learned a number of a big group had not done much fishing so Saturday afternoon we hit the water. Put several of the guys on their first reds and flounder. It's great to have clients that are friends you can hang out with after a hunt and enjoy catching a few fish. Thank for the business and a great time!
I think a lot of changes are in store for next weekend. The heavy rains last night will scatter the birds in the area and hopefully the coming front will push more birds in. It could bust wide open! Get your marsh stools out. The birds will move into newly flooded fallow fields and flooded praire. This should produce great shooting during the first split.