New lodge making progress
May 16, 2017 by Brad Beaulieu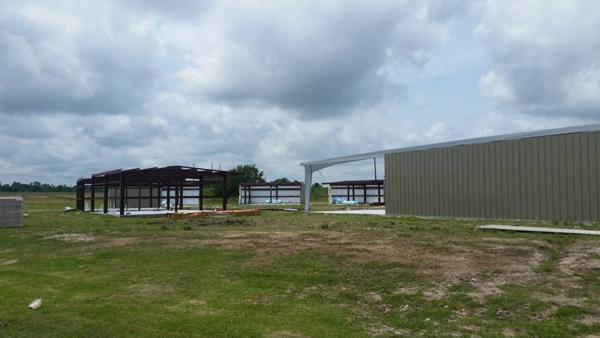 Plans in motion for the last 2 years are finally coming together. Construction has begun of a new lodge with private cottages. Located right on the ranch you'll be able to stay just minutes from your duck blind. Season long all inclusive group memberships are being offered on a limited basis. If you're looking for a way to get in a lot of duck hunting along with first class service and accomodations then this is the place.
Season long memberships allow you to hunt every weekend of duck season and early teal season. Food and beverages provided along with access to after hunt activities like bank fishing, crabbing, alligator hunting, bird watching, exotic game hunting (for additional fee), or you can just kick back and enjoy the quiet peace of ranch life.
Contact Fletcher Pipkin for pricing and details. 409-284-3647 fletcher@pipkinranchoutfitter.com
Posted in: News
---
Reader Comments
0 Comments on New lodge making progress
Would you like to comment?