PRO guides strut their stuff on the redfish trail!
October 16, 2016 by Brad Beaulieu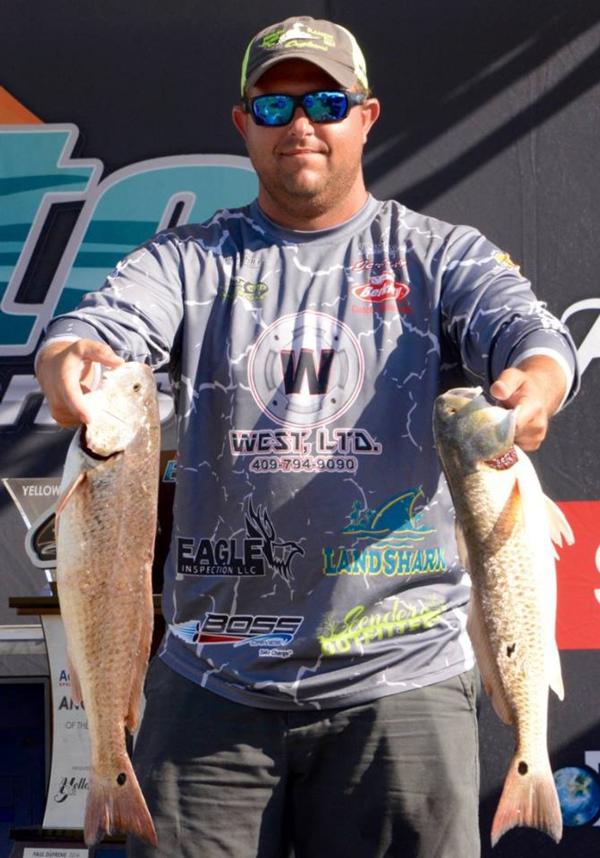 PRO guides Capt. Tony Viator and Capt. Jeremy Reeves, put their skills to the test this past weekend among some of the top redfish tournament fishermen in the south. The Elite Redfish Series held it's "Border Wars 2016" tournament here on Sabine Lake this past weekend and our PRO teams finished strong.
Favorable weather and good numbers of fish allowed both anglers to put good weights on the board the first day with Capt. Viator bringing in 15.6 pounds for a 18th place and Capt. Reeves not far behind in 20th place with 14.11 pounds.
Day two of the event presented all 26 contestants with slightly stronger winds and more fish. Capt. Viator managed a very respectable bag weighing 21.26 pounds finishing him in 13th place just barely beating out Capt. Reeves with his 2nd day stringer of 22.52 pounds.
Congrats to both of these guys who give it their all, on the water and off. We're proud to have them on our staff at PRO and encourage anyone looking for a good time on the water to book a fishing trip with us! Discounts available when you book a duck hunt the same day!