Sabine Trout Bite Report
August 02, 2014 by Capt. Tony Viator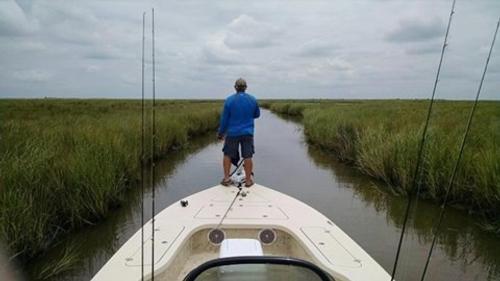 Had the pleasure of fishing yesterday with Miss Miranda Green. Miranda is an excellent fisherman and always fun to fish with. We picked up some trout early in several spots. Bite was mostly on topwaters and crank baits. We were hoping to find a few redfish and decided to explore some marsh. Didn't have much luck but we did learn the Majek25 Extreme will get pretty shallow! With the big motor trimmed up she was floating in about 8-10" of water. I did learn one bad thing. Sometimes there is no pond at the end of a ditch! Turning a 25' boat around in a 15-20' wide ditch is a bit tricky! The fishing is pretty consistent right now so give us a call!
Posted in: News
---
Reader Comments
0 Comments on Sabine Trout Bite Report
Would you like to comment?